Field's Fire Protection knows that properly installed and maintained fire sprinkler systems play a significant role is reducing the number of fires and property damage. With dedicated engineers on staff, we can design, install, service and inspect a variety of sprinkler systems customized for your business.
We ensuring complete safety and quality assurance in our fire fighting systems.
Our services of Fire Fighting System Installation are provided as per our client's specification requirement.
Fire Detection systems
Fire sprinkler systems
Fixed and portable fire extinguishers
Emergency lighting
Water storage
Fire extinguisher cabinets
Fire safety equipment
Exit and emergency lighting
Smoke detectors
Fire suppression systems
Fire fighting Techniques
1 – Automatic water sprinkler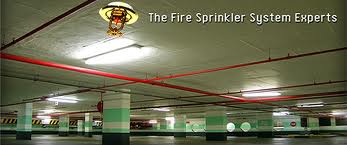 Sprinklers are specially developed Spray nozzles: they are sealed by a glass bulb, and they react.
Automatically to the heat of a fire. Sprinklers go into action when the glass bulb bursts and the nozzle.
closure is released. Water immediately emerges from the nozzle, and a spray plate effectively distributes it over the entire seat of the fire in the form of a fine shower of water droplets. Depending on the particular risk, the area protected by each sprinkler varies between 9, 12 and 21m2 . The choice of spray plate depends on the type and position of the sprinkler installation. The experts at TOTAL WALTHER GmbH attach particular.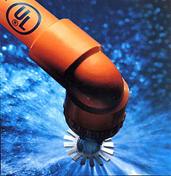 Importance to the optimal ratio of drop sizes for effective extinguishing and uniform moistening of the ground. Thanks to its wide range of sprinklers, TOTAL WALTHER can offer the correct sprinkler for every location.
Spray sprinklers can be mounted upright or pendent. For normal risks in industry and commerce, one sprinkler is used for every 12 m 2 . In warehouses, 9 m2 are protected by one sprinkler. Low hazard spray sprinklers can protect a maximum area of 21m 2.
Conventional sprinklers are fitted with a deflector which can be installed both upright and pendent. Since they spray as much as 40% of the extinguishing water upwards, they are especially suitable for installation under Combustible ceilings.
2 – Automatic CO2 System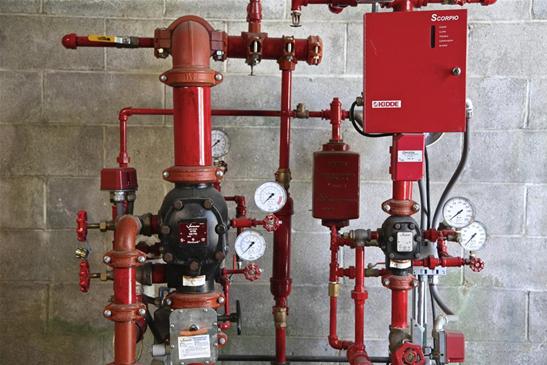 CO2 automatic fire extinguishing system is a kind of gas fire fighting system that is widely used at present. Its fire retardant is featured by low toxicity, no damage to the equipment, and excellent insulating property.
CO2 automatic fire extinguishing system can sharply reduce the temperature thanks to its dry ice.
CO2 fire extinguishing system is used to extinguish fires inside rooms contain adaptors, panels, fittings electrical connections.
It helps to extinguish fire by the sudden reduction of the temperature then removing oxygen gas from room and replace it with CO2 gas which spread out from cylinders connected to the room with other control panels which control the operation of the system automatically, heat smoke detectors to detect fire sprinklers to deploy the gas inside the room.
3 – Automatic FM200 System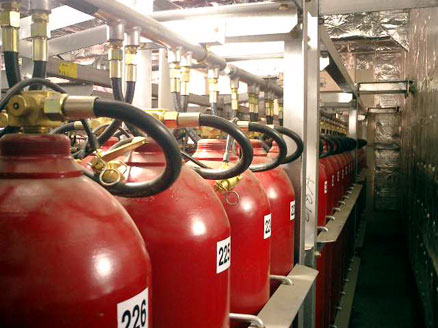 Fire FM200 is extremely safe to people and equipment. This system works by breaking fire triangle by offset Oxygen gas flake its rate inside the secure room.
Since FM200 is a clean gaseous vapor, there is no messy cleanup of powder, foam or residue as its a colorless gas which is liquefied under pressure for storage.
It is effective in the protection of data processing telecommunications and electronic equipment as well as most flammable liquids and gases, and as such, electrical and mechanical systems not directly damaged by the fire can be used straight away.
Fire FM200 units are supplied as a complete and compact pre-engineered system that requires minimum fitting.